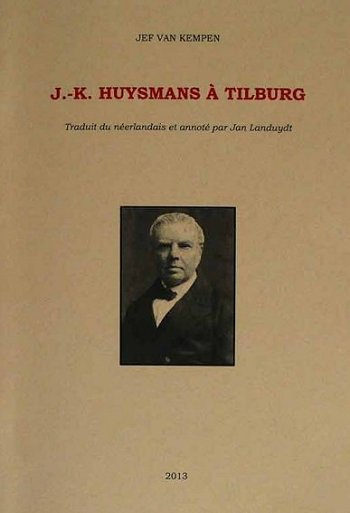 J.-K. Huysmans à Tilburg
Jef Van Kempen
Translated from the Dutch into French and anotated by Jan Landuydt
[Mechelen / Paris] 2013

A translation into French of a biographical study of Huysmans by Jef Van Kempen. It was first published in the review, Tilburg. Tijdschrift voor geschiedenis, monumenten en cultuur, in 1988.
The study traces some of Huysmans' Tilburg ancestors before giving an account of his relationship with his uncle, Constantijn. It details how Huysmans' controversial work as a writer was viewed by his relatives and how it eventually led to his being effectively cut out of his uncle's will.
JEF VAN KEMPEN
J.-K. Huysmans à Tilburg1
Traduit du néerlandais et annoté par Jan Landuydt
« A propos, ton nom en hollandais est Joris-Karel Huijsmans. Tu as écrit de l'allemand2 ». C'est par cette remarque que Constantijn Huijsmans conclut sa lettre3 du 26 décembre 1874 à son neveu4 français Charles-Marie-Georges Huysmans, fils de son frère Victor, décédé. La raison de la lettre est le début littéraire de son neveu, le recueil de poèmes en prose Le Drageoir à épices, qui vient de paraître en octobre de la même année. La remarque de Constantijn Huijsmans concerne le nom de plume par lequel son neveu, pour mettre en évidence ses origines hollandaises, a par méprise signé son premier livre : Jorris-Karl Huÿsmans. L'auteur corrige ultérieurement son premier prénom (« Jorris » n'existe dans aucune langue), mais non le deuxième. Sous le nom de Joris-Karl Huysmans5, il va jouer un rôle important dans la littérature française de la fin du dix-neuvième siècle et du début du vingtième. . . . . . . . . . . .